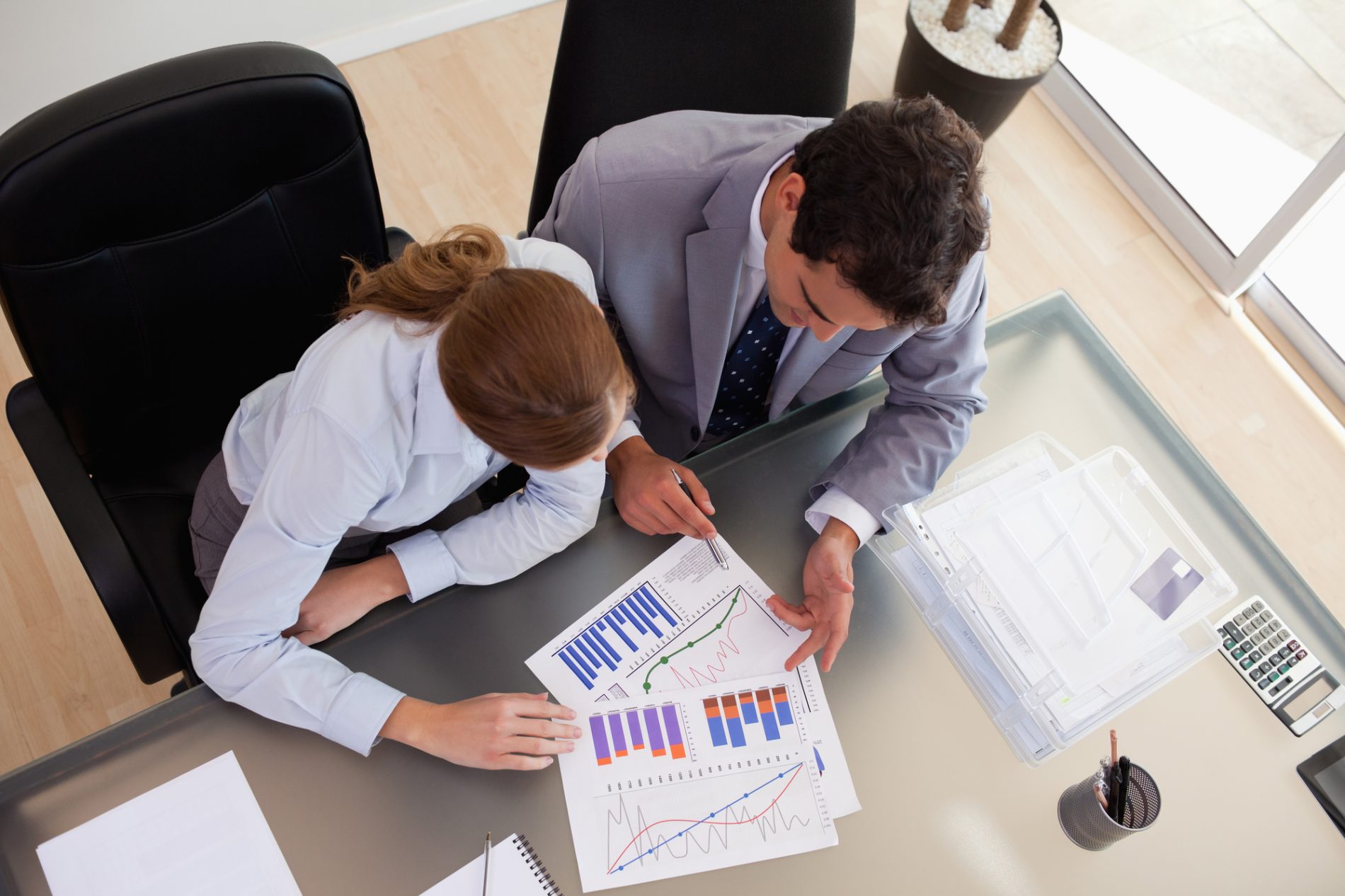 What To Expect From Your Management Consultant
Most people in the business world have some sense of what a management consultant is. However, far fewer people know exactly what impact and outcomes to expect from working with one. Management consulting can be a powerful tool for your business team if you know how to leverage it.
What Exactly Is Management Consulting?
In short, management consulting is the practice of an outside expert helping a business team improve its performance. Consultants provide expert advice and a new perspective to management teams to empower them to solve problems and achieve growth.
Consultants can perform a wide range of tasks, from helping with overall business strategy to fine-tuning specific projects' management. Additionally, organizations in almost every industry and in both the public and private spaces hire consultants. Everyone can benefit from some extra help with applying best practices and being efficient.
According to IBISWorld, management consulting is a more than $250 billion industry that grew 3.2% between 2014 and 2019. There is so much demand for consulting services because businesses large and small rely on getting an outside expert opinion to tackle the most substantial challenges they face.
Why Do Businesses Hire Management Consultants?
The possible roles of management consultants are varied, as are the reasons why companies hire them. In general, teams hire consultants because they need someone from the outside to help them succeed. However, this can mean a lot of different things depending on the circumstances of the organization:
Outside Perspective: Perhaps the simplest and most common reason to hire a consultant is the opportunity to get a new perspective on things. When you are working within a team, it is easy to get used to how things have always been done. Having someone come in from outside can help you to find new practices and ways of approaching problems.
Identify Problems: Similarly, it can be beneficial to bring someone in to help to identify issues with your current operations. It is easy to miss inefficiencies and problem areas when you are accustomed to your current way of doing things. A management consultant helps you to root out the issues that are holding your team back.
Additional Workforce: Consultants aren't just for coming in to evaluate your current practices. They can also help you get important projects done. Sometimes you need additional help for the short-term or need executive help but aren't quite ready for a full-time team member. A consultant can act as that fractional or temporary boost to your team's capacity.
Specialized Skill Set: Certain projects require special skills. It can be helpful to bring someone in from the outside to provide expertise or abilities that your team doesn't already possess. Similarly, some small and growing businesses prefer to bring in consultants to handle important roles before they are ready to hire someone full-time.
Unbiased Opinion: Some decisions in the business world are hard to make. They can be even harder when politics, friendships, and other interpersonal factors get involved. For example, if you need to make layoffs, hiring someone with an unbiased and objective opinion can be very beneficial.
Change Agent: Change is an important and essential part of running a successful business. Nonetheless, teams are often resistant to change because people naturally like to do what they are already good at. Hiring an external consultant to act as a change agent can help to ensure those periods of transition happen more smoothly.
These are just some of the many excellent reasons to hire a management consultant. The right outside perspective can have a major impact on your organization and enable you to realize the success you've been chasing.
How Does Management Consulting Work?
Generally, the management consulting process involves defining the problem, planning how to approach the issue, gathering and analyzing information, providing advice and then implementing those recommendations. Every project will be a little different; however, most more or less follow this framework.
The problem-definition step is extremely important and sets up the rest of the process to be successful. This definition ideally should explain what the problem is and what a successful outcome will be.
In some cases, you may have a specific problem that you want to solve through management consulting. For example, you may understand that you need a plan to scale your operations in a new market. Alternatively, you may just know the symptoms of the issue. For example, you know that your production wastage is high, but you don't know what is causing waste.
Following this is planning the approach. During this phase, the management consultant lays out plans for investigating the problem and identifying a solution. This helps to set up expectations for the rest of the management consulting process.
A lot of the work of management consulting happens while gathering and analyzing information. This process can take many forms depending on the nature of the problem. It may involve interviewing team members, observing work, reviewing hard data or a variety of other information-gathering methods. More often than not, a combination of techniques is needed.
The process concludes with the consultant providing recommendations on what to change and then implementing those changes. The implementation may be done by the team alone or in coordination with the management consultant.
Of course, as previously mentioned, management consulting can take a wide range of forms. Consequently, this process may be very different. For example, someone acting as added workforce likely won't use this structure. Nonetheless, it is a helpful framework for starting to understand how management consulting works.
What Outcomes Should You Expect From Management Consulting?
Management consulting is a complex and varied process that can offer a lot to your business. You may still be wondering, what should you be expecting when all is said and done? Since the inputs of management consultants can vary, so too can the outputs. Nonetheless, there are some guidelines for what you can anticipate.
Assuming that your consultant is performing in an advisory role, at least partially, his or her deliverable should be a strategic plan you can implement to improve your business's management. He or she may take part in the implementation or may only make a recommendation.
Chances are that this plan or recommendation is for something significantly different from what you would otherwise be doing. This difference sometimes tempts managers to ignore it. However, it is always worth seriously evaluating the recommended strategy, even if it is a major departure from your current manner of operating. After all, you brought in outside help for a reason.
Provided that you found a consultant who is a good fit for your organization, you can expect the recommendations to be custom-made for your current situation, focused on your industry and specific needs, carefully thought-out and grounded in data and reality. Additionally, the strategy should be feasible to implement, with clear guidance on how to do so.
One of the key benefits of management consulting is the objectiveness with which a consultant can look at your organization. Consultants can avoid getting caught up in the emotions, pride, and relationships that affect your permanent team. This allows the outcomes of the consulting project to be more objective and realistic than may otherwise be possible.
Beyond this general outcome, your expectations for the deliverables should be set out early in the relationship. They may be outlined when you engage a management consultant or after you have worked with him or her to define your problem.
How Can You Maximize The Impact Of Management Consulting?
A management consultant can bring a lot to the table. He or she can help your business and team to rapidly improve in a short period of time. However, the responsibility for ensuring positive outcomes does not rest solely on the shoulders of the consultant. You and your team also need to play a role in ensuring the maximum impact of the project.
First and foremost, it is important to define the problem as effectively as possible. The consultant is starting from square one when he or she first starts working with your team. If you don't point him or her in the right direction, you can be certain the outcomes won't be helpful. Working together to properly define the problem is perhaps the most important step in management consulting.
Try to be clear about your expectations. You know what you want to get out of the consulting project. Don't be secretive about what you hope to achieve. The clearer you are, the most likely you are to see those desired results. Furthermore, when everyone is on the same page about the scope and aims of the project, the relationship will be smoother and more fruitful.
However, try to avoid being overly specific with objectives. Ideally, set your expectations in terms of challenges you would like to overcome and how you would like your performance to be affected. If you get too specific, you may be boxing in your consultant too much. Consultants are experts at problem-solving, so don't try to do that part of the job for them.
It is also essential, to be honest with your management consultant and provide access to the necessary data. Most of the time, consultants are brought in to identify and address problems. As such, being dishonest or evasive achieves little more than prolonging the issue and avoiding getting it properly fixed.
Once you reach the advice phase, try to be open and receptive to the recommendations. In some cases, suggestions can be difficult to accept due to pride and attachment to the old way of doing things. Being aware of these feelings and actively trying to be open to advice is an important step in maximizing the impact of management consulting.
Last but not least, implement the recommended changes. Unless you intend to reject the advised strategy, make sure to actually use it. It is easy to listen to suggestions, agree that it was a very productive endeavor, then get right back to business as usual. Implementation can take a lot of effort and time, but it is usually worthwhile.
How Do You Choose the Right Management Consultant?
One of the best ways to get the maximum possible impact from a consultant is to hire the right one. Naturally, who is right depends on your circumstances, budget and goals. These are a few characteristics you should look for in a highly effective management consultant:
Understands Your Field: Management consultants are good at getting to know teams and their circumstances. Nonetheless, someone who has at least some experience with your industry is more likely to be effective.
Is Excited: By definition, the outcomes of consulting are vague. Someone who is very motivated produces substantially better work than someone who is "phoning it in." Find that management consultant who is excited to deliver results for your team.
Has A Proven Record: While prior experience doesn't guarantee results, a track record of success is a good indicator that the consultant you are hiring can deliver. A good consultant can share testimonials and case studies with you to show how he or she has tackled problems in the past.
Has A Clear Plan: Consulting projects should be handled in an organized and professional manner. While the plan will undoubtedly evolve as the problem becomes better defined and more information is gathered, the consultant should be able to give you a strong sense of what he or she expects to do right from the start.
You want your management consultant to be able to efficiently tackle the project and to provide effective recommendations on what to do. Without the above qualities, he or she will be unable to do so. Fortunately, with the right management consultant and a strong understanding of what to expect, you can make the most of what you get and help ensure the ideal outcomes for your business.
Sources:
en.wikipedia.org/wiki/Management_consulting
brightnetwork.co.uk/career-path-guides/consulting/types-consulting/what-management-consulting/
ibisworld.com/industry-trends/market-research-reports/professional-scientific-technical-services/professional-scientific-technical-services/management-consulting.html
htthemuse.com/advice/good-to-know-why-companies-really-hire-consultants
linkedin.com/pulse/20140918173243-71658667-top-10-reasons-organizations-hire-consultants
bain.com/careers/what-is-management-consulting/
leadershipexcellencenow.com/blog/8-things-you-should-expect-from-a-business-consultant
lehstrategicpartners.com/blog/2018/6/13/what-to-expect-from-a-management-consultant
huffpost.com/entry/how-to-effectively-use-ma_b_6250072
hbr.org/1982/09/consulting-is-more-than-giving-advice
entrepreneur.com/article/289587
About The Author