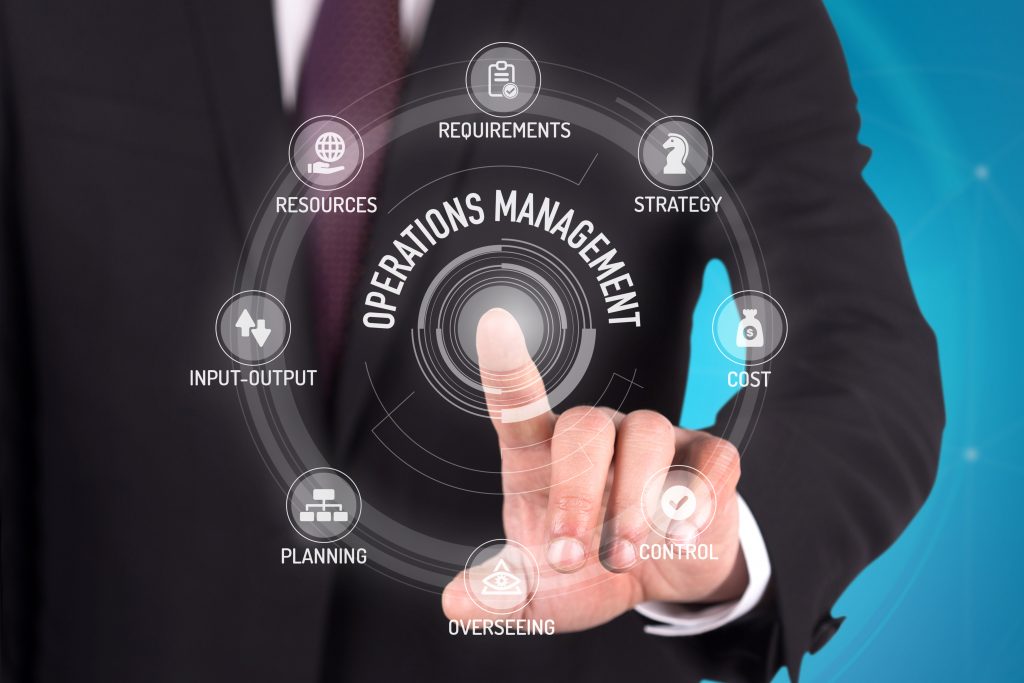 Advance Your Growing Business With a Fractional Chief Operating Officer
Running a growing business is an exciting and fulfilling experience. However, it is not without its challenges. One of the most common is deciding when to create new positions. For example, your business may need the experience and insight of a chief operating officer but not yet have the need for a full-time executive. A fractional chief operating officer may be the answer you've been looking for.
What Is a Fractional Chief Operating Officer?
A COO is a top-level executive whose primary focus is on the operations of the business. The right COO can improve your productivity and efficiency. Many companies forgo this role during their initial stages. This creates a gap in which the company has some need for a COO but not enough to justify a full-time position.
A fractional COO is a consultant who functions as a part-time chief operating officer. Your company gets the insight of a top operations executive without having to bear the full-time cost. It is a powerful way to achieve your organization's goals in an affordable manner.
What Does a Fractional COO Do?
The job functions of a fractional COO are largely identical to those of someone in a full-time position, only the job duties are performed part-time and/or on a temporary basis. However, the purpose of the fractional option is often a little different and more specific than that of the full-time individual.
A full-time COO is in charge of the daily operations of the organization. Basically, he or she is the executive who oversees the functions related to creating and distributing the products and/or services the business sells. In a new or growing business, these functions may be performed by the founder and/or the top executive, often the CEO.
One of the key roles filled by the COO is ensuring that the business's operations run smoothly and efficiently. This can be through analyzing, organizing and/or improving the company's processes and allocation of resources. It is in this area that a fractional executive offers the most value.
All businesses have limited time, monetary, human and other resources. Applying this capital efficiently can be the difference between success and failure. For a growing business, greater efficiency can significantly accelerate expansion.
A fractional COO will help to oversee and improve several aspects of most businesses.
Allocate resources to generate the maximum possible value
Translate the company's strategic goals into operational actions
Assist with planning based on stakeholder requirements
Monitor and streamline staffing
Oversee knowledge management and sharing
Enable the executive team to have greater visibility of key performance indicators
Plan and implement processes that support all the above
Most companies use a fractional COO for around one or two days per week. However, you can use the service however much or little your business needs.
Key Benefits
The most significant benefit of a fractional COO is getting the experience and ability of a senior operations executive at a substantial discount. Many growing companies opt to hire a less-experienced individual full time. This option is often more expensive and less impactful than engaging a fractional chief operating officer.
By bringing a wealth of experience to your organization, a fractional COO can help you in many ways. Here are just a few possible benefits:
Offer insight into process best practices: The processes that work for a start-up business can be significantly different from those of an established business. Having someone with insight into which practices work and which don't can be very valuable.
Provide unbiased and experienced assistance with strategic planning: A COO is typically a central part of planning for the future. He or she is charged with not only creating plans but also translating them into daily operations. An experienced perspective can help you make the right choices for your business.
Align organization's teams and their communication as an outside expert: Weakening communication is a familiar growing pain for many businesses. This is especially true as they transition from the start-up phase to being a more established organization. A fractional COO can help you to overcome those obstacles.
Ensure success by offering capable project management skills: Critical projects often need an experienced hand to guide them. It is common for COOs to directly oversee the most important projects. This can be the key difference that leads to lasting success.
Enable better budgeting through a focused review of operations programs: A fractional COO can analyze and develop the budgets of your programs. This can help ensure better allocation of resources while also improving your insight into how your business spends money.
There are many other benefits to hiring a fractional COO, but they all translate to greater efficiency, profits, and growth. Simply having an unbiased, outside perspective brought in can be a major boon to your organization. When that perspective is built upon experience, the effect is magnified.
Beyond simply making your company run better, a fractional executive can also help you prepare your business for the future. Growth brings new challenges, and expanding organizations need to consistently adapt to match their business operations to their size and capability.
The Value of Timeliness
Another important benefit of a fractional consultant over a full-time employee is the time needed to get started. Hiring a new executive can be a significant resource investment. It can take months to find the right candidate. Even after finding the right person, it usually takes at least two weeks before he or she can start.
A fractional COO, on the other hand, can potentially start as soon as you engage him or her. As the individual works as a consultant, the only barrier to starting immediately is having sufficient schedule time.
Similarly, your relationship with this individual can be temporary and can be concluded relatively promptly. This temporary nature is significant because it means you can have a fractional COO when you need one and not when you don't.
How Can Your Company Use a Fractional COO?
There are numerous ways that companies use the services of a fractional COO. One of the great benefits is that he or she can work on the tasks that will bring you the most benefit. Some possible job duties include the following:
Assessment: Legacy processes are sometimes the greatest obstacles to success for growing companies. You can use your fractional COO to assess your current methods of operation and offer advice on how to improve. Even small increases in efficiency can lead to significant improvements in profitability and growth over time.
Executive Project Management: The most important projects need the right set of hands to guide them. Consider using your fractional consultant to act as the manager for your most critical projects. This could be a broad, executive undertaking such as transitioning to a new system of organization or a specific, high-priority project such as delivery of an important product.
Interim COO: Whether you have had a COO before or not, you may find yourself with a need for a temporary hire while you find the right full-time candidate. A fractional executive can be the perfect option for fulfilling this need. If you are preparing to hire your first operations chief, having a test run with a part-time consultant may be advisable.
Alignment: One of the challenges to organizational success is teamwork. Whether you have a small team or a large one, helping people from different disciplines work together well can be hard. Your consultant can help you to not only align your teams with each other but also with your strategic goals.
Planning: If you are developing your plans as your company enters a new phase of growth, a fractional COO can offer advice and experience. Alternatively, if you already have goals set, he or she can help you turn those goals into reality.
Improvement: Sometimes your business operations teams don't perform at the level you need them to. Your executive can help you to find the right personnel and make necessary changes to increase effectiveness and efficiency.
Reporting: Understanding what is happening in your business can become difficult as you grow. Reporting metrics and analyzing key performance indicators can help you have better insight. Your consultant can help you develop the reporting practices as well as the analytics to fully understand what is being reported.
Chances are, as a company founder or executive, you have taken on many of the most essential roles of a COO yourself. Having a fractional hire means that your company will have an experienced and focused individual handling your operations. Additionally, it means you will be able to spend more time on the strategic growth of your business rather than on running all of its day-to-day functions.
Effect on Silos and Communication
Many growing organizations experience issues with operational silos. These occur when different units don't communicate effectively with each other. One of the key responsibilities of a COO is to ensure that silos don't exist or are broken down if they do.
Silos can lead to misalignment between groups. This can have some pretty significant impacts on the company as a whole.
Inefficiency caused by groups being out of sync
Poor understanding of the effect of each team on the larger picture
Errors resulting from poor communication
Low adaptability to new opportunities and challenges
A fractional COO can address these silos and improve alignment. The outcomes of breaking down silos are worthwhile for almost any organization.
Improved visibility for every team and individual of the rest of the organization
Better communication between teams about current activities, goals, and obstacles
Superior organizational foresight for future roadblocks and bottlenecks
Enhanced feedback loop throughout the company
More flexible approach to new opportunities and challenges
Lower chance of errors occurring and a better ability to respond to them
More competitive value proposition to customers
Stronger cultural development
Perhaps the most significant issue with organizational communication is that the needs change as the company grows. In fact, even as new products are created, new customers are found and new technologies are leveraged, communication needs change. Therefore, having a fractional COO who can help you respond to the ever-changing teamwork dynamics of your business can be immensely valuable.
When Is the Right Time To Hire a Fractional COO?
One of the best qualities of a fractional executive is the flexibility. You can hire a fractional COO for four hours per week if that is all you need. The right time to start working with one is whenever you have a need for operational improvement.
Chances are that if you are asking yourself this question, you already have some need for assistance in running your company's operations. Consider starting with a consultant on a short-time, limited basis to determine how much value he or she can bring to your business.
If you are certain that you need someone to fill an operations executive role but aren't sure whether to hire a full-time individual or not, a part-time team member is likely the right choice. You can engage a fractional COO full time on an interim basis if needed. This will provide you with a chance to evaluate your needs and the impact of an operations chief.
In short, fractional executives are great for businesses of various sizes and in differing stages of growth. Since you don't have to make a long-term commitment, simply starting a trial run is often a smart move.
Find Your Fractional Chief Operating Officer
Having a fractional chief operating officer is an excellent way to get the valuable benefits of a COO without the sizable cost. This service can also be a useful opportunity to try out the COO role without having to commit to a full-time hire. In short, if you have been wondering whether your company needs an operations chief but aren't fully committed yet, a fractional consultant may be the right answer.
Kamyar Shah is an experienced executive and consultant who can provide the fractional COO services your business needs. He has worked in strategy, management, operations, marketing, business development and more. Click here to contact Kamyar Shah to learn more or to engage him as your new fractional chief operating officer.